Trane Technologies announced a price increase effective August 7, 2021 for all Light Commercial Product (Precedent, Voyager 2, Foundation and Odyssey split systems).
The last day to enter orders at current pricing will be August 6, 2021.
The external announced increase is up to 7%. Below is the detailed breakdown of Light Commercial.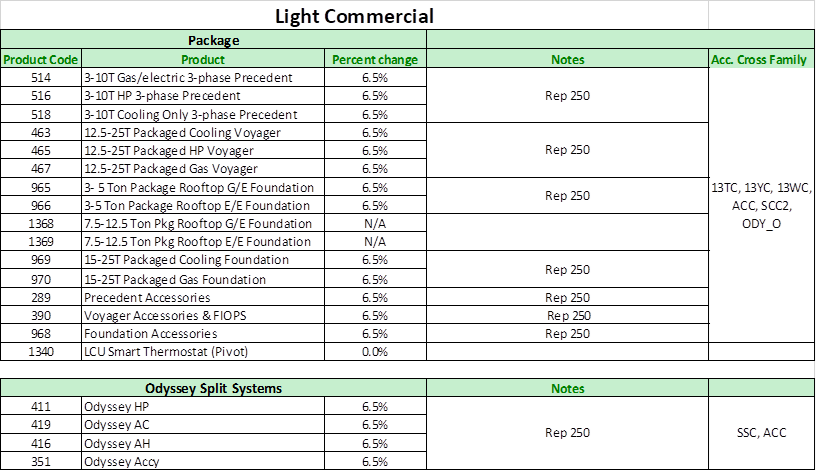 Information is the property of Trane Technologies. This information is CONFIDENTIAL & for internal use only.
Unless otherwise noted, increases are across the board for all products/options within the Product Code.
"WAVG": Weighted Average Price Change means not all items changed or changed by the same percentage.
Key Notes
Active Bids: Quotes will be honored through their current expiration date. Any request for extension or changes will need to incorporate the price increase.
New price lists and net buys are expected to be loaded in the system and available for download by Monday July 26th, using a price date of August 7,2021.
Current quotes should include the price increase if orders would be placed after August 6th.
View the External Announcement (PDF)
Please contact the Light Commercial pricing team with any questions.