Effective immediately, Cast Iron Header Coils D, DD, A, W 1row, WS, OD, and WA are no longer available and cannot be selected in TOPSS with Replication 216. The original coils will be replaced with an improved series of Copper Header Coils as shown in the table below.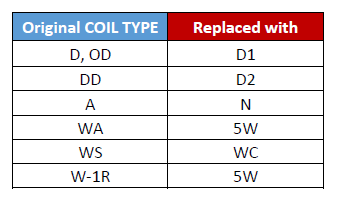 Why We're Making the Change
Improved OTD
Reduced cost
Improved quality
Support literature and tools for your reference will include a white paper on "How to Replace Cast Iron Header Coils with Copper Header Coils," which will become available on the HUB.
For any questions, contact Customer Service.