On October 15, we will complete our lineup of high efficiency and dual fuel heat pumps.
This will include WHC074H-120H and DHC074-120H models.
WHC models provide industry leading performance with 3 stages of cooling and 3 stages of heating. Multiple airflow solutions are available (Constant Volume, 2 Speed, SZVAV, & MZVAV).
DHC models provide the same features as the WHC models, with the additional comfort of staged gas heating.
Update #217 will only allow Performance & Pricing selections. Ordering will be allowed with update #218.
Why are we doing this?
Complete 3-10 ton High Efficiency Offering
Complete 3-10 ton Dual Efficiency Offering
Consistency with Cooling/Gas offerings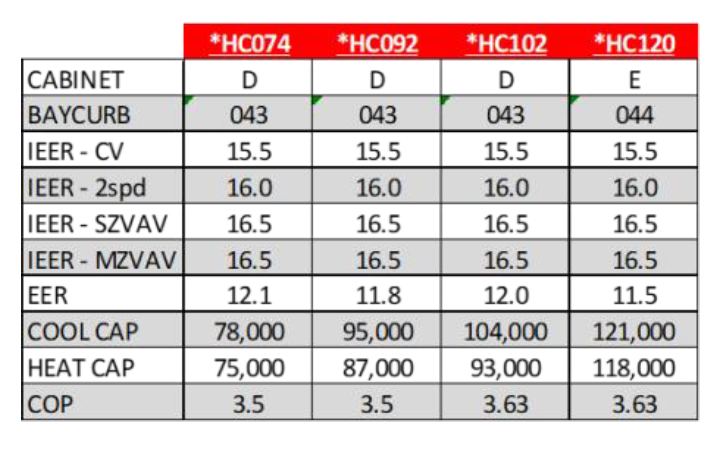 How does this impact our customers?
It provides a high efficiency solution for heat pump markets.
It positively impacts the total cost of ownership.
Provides comfort anywhere, since dual fuel allows heat pumps to be used outside traditional geographies.
Want to learn more? Click the link below to download the full Product Bulletin.