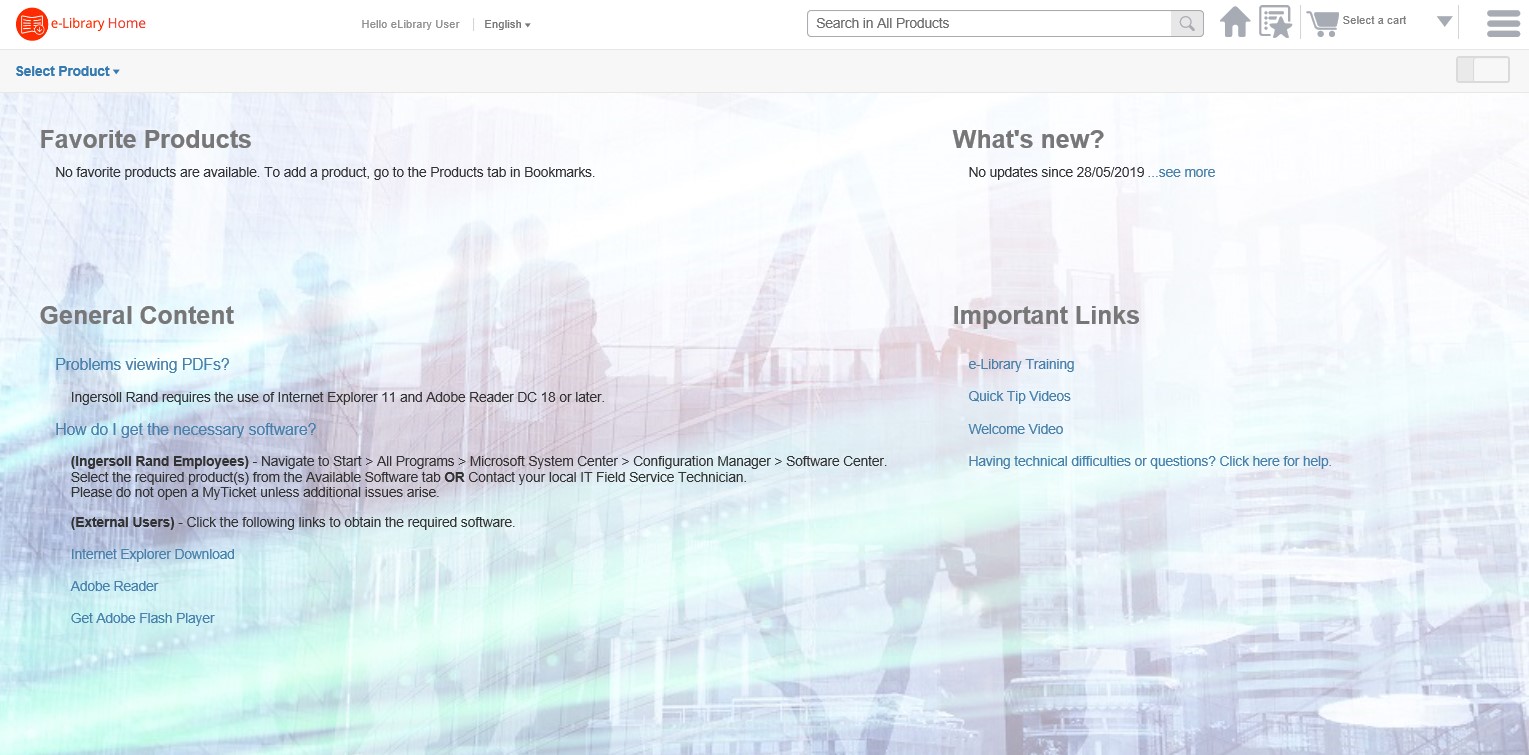 The current e-Library document repository has officially migrated to a new platform as of June 24, 2019.
What happened?
As part of Ingersoll Rand's commitment to enhance the customer experience and the ease of doing business, we're continuing to invest in sales tools. Today's e-Library has been replaced with an enhanced and simplified user interface that will provide advanced search capabilities. Existing ordering processes will remain unchanged, but will feature a new look.
Is there anything I need to do? Yes! Read on!
All current access links to e-Library will be updated automatically, which means there are no changes to how you access the tool. Once the new e-Library is live, however, we encourage you to review the self-paced training and FAQs, since the user interface will be very different.
On your first visit, you'll see convenient Tool Tips and a Get Started video (see screenshot below). Users will need to play the Get Started video on their first visit.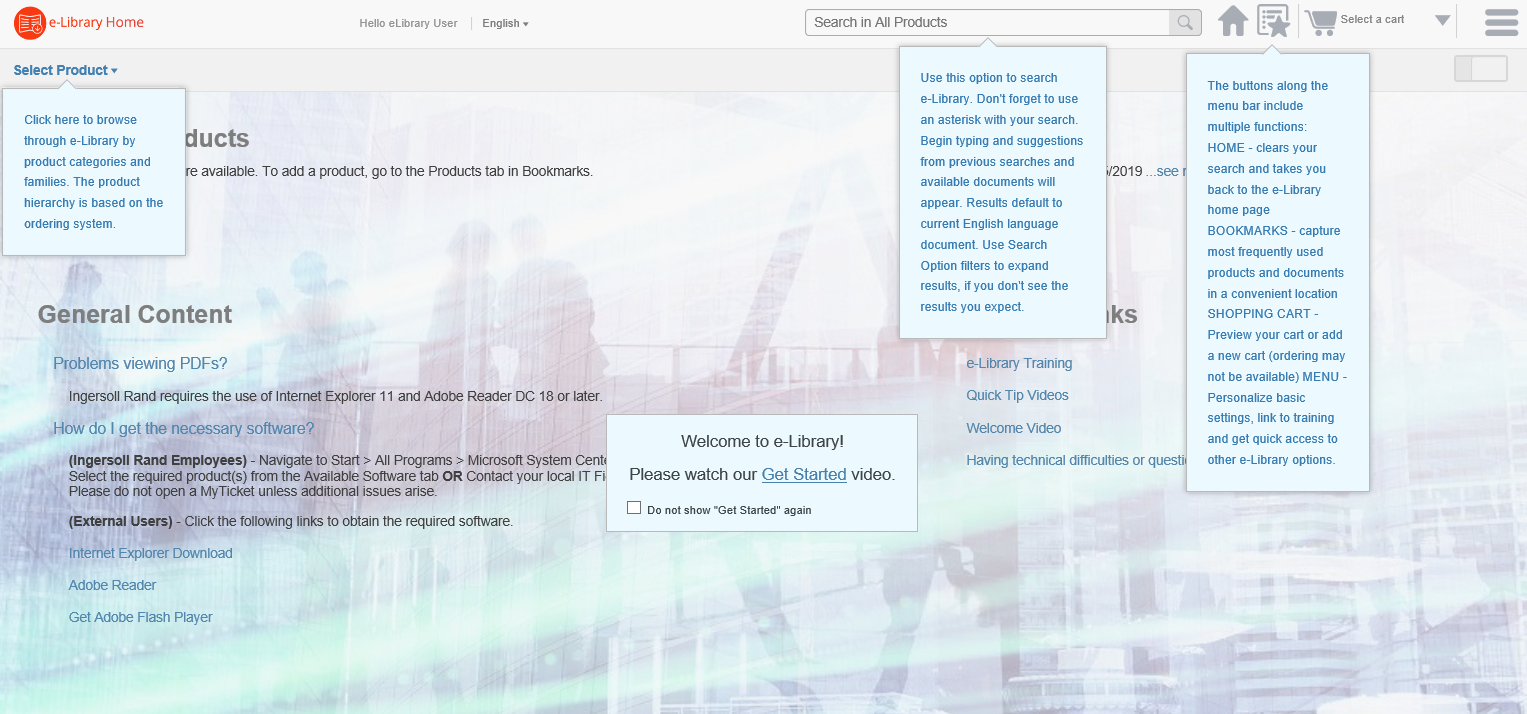 Will I still be able to access the old e-Library after the "new" e-Library launches?
At launch, access will update automatically and switch users from old to new e-Library. The old e-Library tool will no longer be accessible.
Where can I find information on the new e-Library?
Visit the e-Library GoLive Community Hub for more details and information on the new e-Library.
Do I need to request access to a new tool?
No. Existing users who have access today will be able to connect seamlessly to the new system. Be on the lookout for the new icon!

Will there be training for the new tool?
Self-guided training within e-Library (available at GoLive)
Frequently Asked Questions (FAQs) (available on the e-Library GoLive Community Hub)
Quick Tip video series on using e-Library
Quick Reference for Search Methodologies (available on the e-Library GoLive Community Hub)
What if I experience technical difficulties? What do I do if I have questions?
External users accessing e-Library through ComfortSite or ASDealerNet must submit a ticket to Site Support (see Contact Us link at top of webpage). If you need additional support, please contact support@comfortsite.com or support@asdealernet.com.
Internal employees should initiate a MyTicket using the following steps:
Select IT service or product from Welcome Screen
Select Category: Business Systems – ES
Select Product: ELIBRARY
Select Process: Choose appropriate item from dropdown list
Provide details in Short and Long Descriptions, and attach any supporting documents