Dealer private labeling on Honeywell thermostats can now be ordered through Oracle for our Independent Channels.
Program Overview:
Private Labels let customers know who to call for future HVAC needs
Up to three full lines of personalization—imprinted directly on the thermostat cover
Minimum order quantity of 12 (i.e., 1 case) required
Parts will be shipped direct to Dealer
Estimated 4 weeks from new item setup to order ship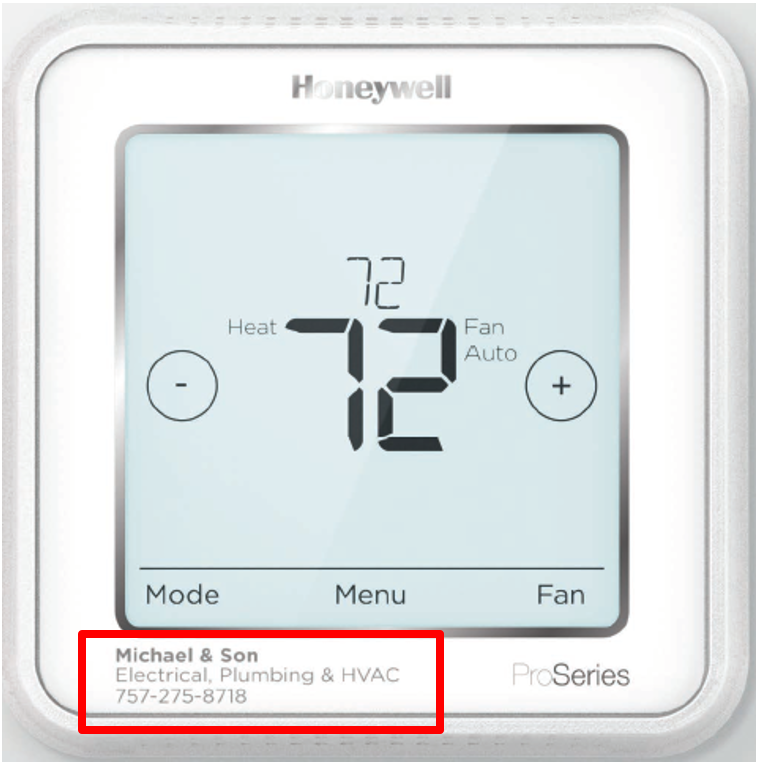 How to Place an Order:
Item setup within Trane System

Enter a MyRequest to request the private label thermostat be set up in Oracle. You will need to provide the unique customer part number, thermostat model number, and label text for setup.

Place order in Oracle

You will be notified by the parts setup team once your private label thermostat can be ordered. Simply place an order using the unique item number assigned whenever replenishment is needed.
Questions? Contact Jennie Bergman Product Manager, Thermostats